US-Forces VAT free off-post expenses made easy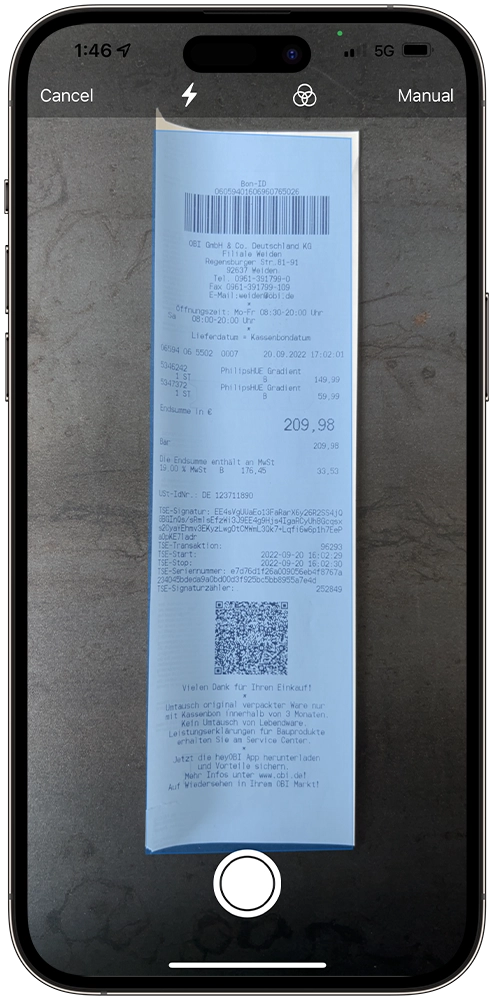 1. Collect and scan receipts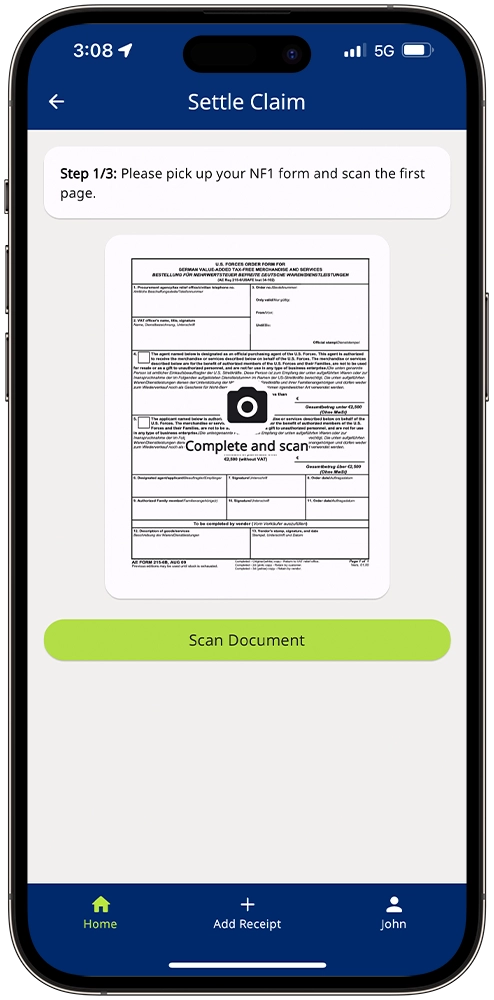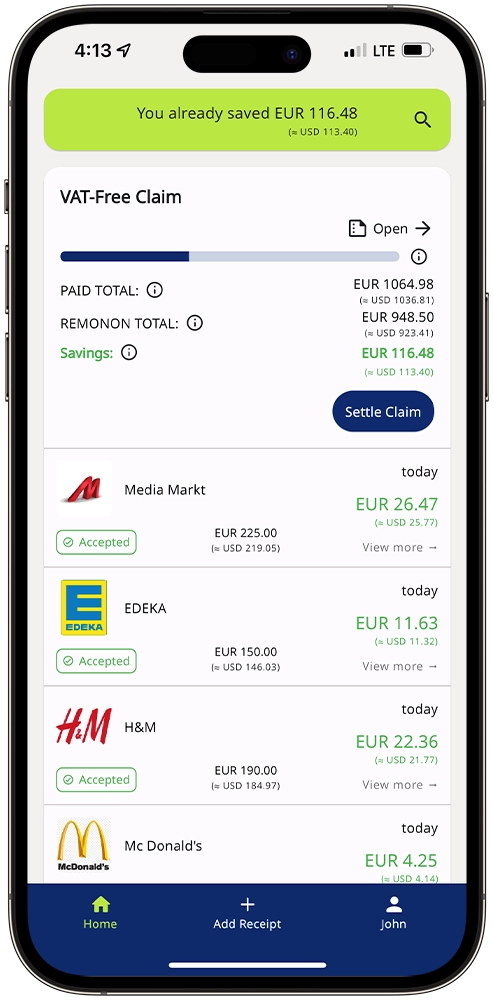 Your benefits with Remonon


Direct transfer to your bank account



Save on all expenses, even small purchases



Works for all stores and service providers



EU Privacy Standards (highest standards worldwide)


Just one form for up to €2,500.00



Track your expenses and receipts



AER 215-6 compliant


Direct transfer to your bank account



Save on all expenses, even small purchases



Works for all stores and service providers



EU Privacy Standards (highest standards worldwide)



Just one form for up to €2,500.00



Track your expenses and receipts



AER 215-6 compliant
Voices from the community & press
Important information on using our app
In accordance with the announcement of the MWR we were asked to temporarily stop transactions for the remainder of the examination of our application. Due to this stop of payouts we have temporarily disabled the upload of NF1 forms. Please rest assured we are confident the app will easily pass all tests, as we do comply with German and American legal requirements.
We will inform you as soon as the inspection is finished and we can finally provide you with our service of VAT-free shopping. Please do continue to upload your receipts, we will catch up with all payouts as soon as the app has been approved.
Please see https://grafenwoehr.armymwr.com/application/files/4016/6056/7146/VAT-through-App-2022-08-11.pdf.
Frequently Asked Questions
What is Remonon?
Remonon is an app created to support you in saving money for your purchases in Germany.
It improves your experience using VAT forms and creates an opportunity for you to also use them for online purchases.
We take care of the paperwork and make sure you get the best possible service. Remonon makes sure you save money on all off-post expenses and supplies refunds directly to your bank account. 
Why should I use Remonon?
Using Remonon you are now able to save money on all off-post purchases without having to carry a NF1 from for every single purchase. You only need one VAT form for all your purchases up to a value of €2,499.99 each. Thanks to our app you can even save money when shopping online.
We make sure you can avoid the tedious bureaucratic process as we offer a safe, convenient and easy process to help you get your refund.
Am I eligible?
You are very likely eligible to use VAT Free Forms to avoid paying the 19% (or 7%) when you are deployed longer than 3 months in Germany with United States Forces or one of their civilian dependents.
If you are unsure whether or not your are eligible, please contact your VAT Office.
Where can I get NATO VAT Free forms?
You can order NF1 forms at any Tax Relief Office in Germany.
You can also order your VAT forms prior to your visit at the tax office using the registration and application form for tax-relief services.
For more information visit the Grafenwöhr Tax Relief Office website:
https://grafenwoehr.armymwr.com/programs/value-added-tax-vat
We are not affiliated with or commissoned by the VAT Offices. Our Services are based on the NATO Troops Agreement and binding tax-law.
How do I cash out?
We will transfer your money to your bank account. You can view and edit your bank account details in the profile management feature in our app.
Please contact us if we owe you overdue amounts for more than 5 business days!